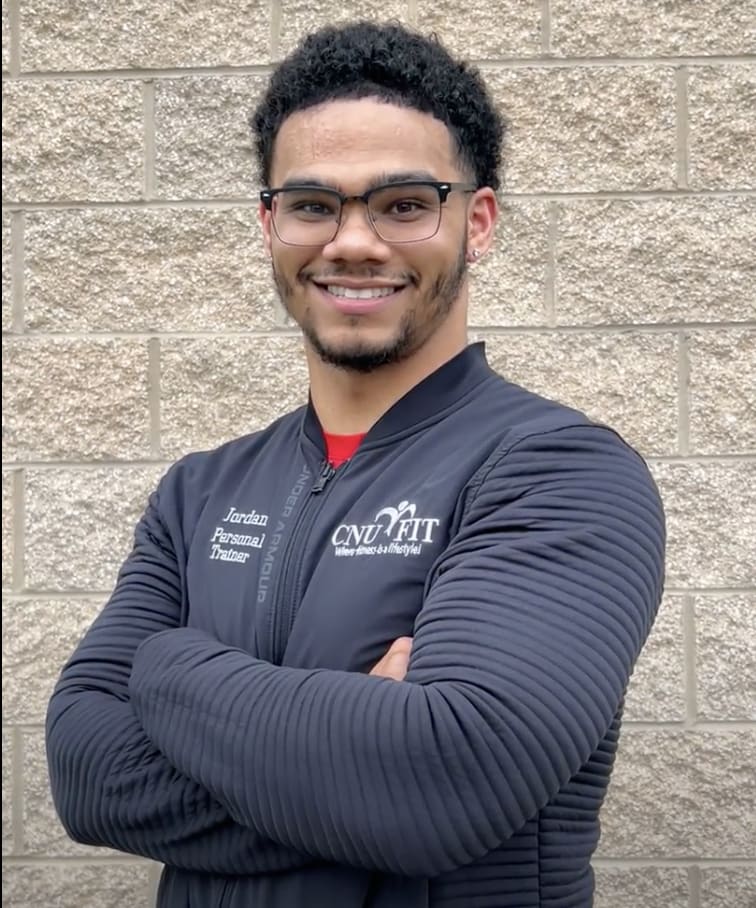 Jordan Gambrel
I began my own fitness journey in middle school and that's when I fell in love. I loved the progress and the mindset of working out which as I got older translated to a love of sports, anything fitness related, and above all motivating others to be healthy. This made it easy to pick a career path. I knew I wanted to do something in fitness but wasn't exactly sure what, which is why I pursued a degree in Health Behavior Science.
While working towards my degree I also completed my personal training certification so I could start applying what I was learning with my strength and conditioning minor. I knew I needed an internship as well, and actually met Evans at one of the career fairs up at UD. CNU Fit stuck in my mind as I began looking for an internship site and so I was excited when the company accepted me to be a part of their internship program.
CNU Fit is a very unique place. I learned very quickly that it was an environment that was meticulous and thorough when it came to guiding clients to exercise properly--something that's abnormal in the traditional personal training industry.
When I completed my internship I knew that I wanted to start my career at CNU Fit officially and so I applied to become a personal trainer and the rest is history!
My favorite part about serving our clients is that they are all unique and have different challenges and goals. No two clients are the same! I'm most passionate about helping our clients understand fitness and make it a part of their lifestyle.
Certifications & Education
BS in Health Behavior Science w/ minor in Strength & Conditioning from University of DE
Certified Personal Trainer- ACE
Certified in Soft-stretch Release Technque - SRT