Enjoy this recipe with side dishes such as wild rice and leafy greens in order to meet your body's need for healthy carbs and fats!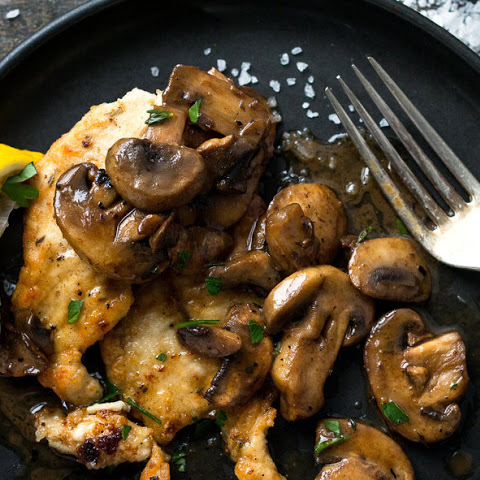 Total Calories: 384 Carbs – 37 grams, Protein – 47 grams, Fat – 4 grams
Serves 4
INGREDIENTS
Non-White Flour 1/2 Cup
Mixed Poultry Seasoning 1/2 Tsp
Scallions, bunch, chopped 1 bunch
Champagne 1 Cup
Black Pepper 1 Tsp
Cornstarch 1 Tsp mix with 2 TBS water
Mushrooms, cut in half 2 Cups
Chicken Breast 16 oz
DIRECTIONS
Mix flour, pepper and poultry seasoning.
Slightly dredge chicken in this mixture.
In a non-stick Pam sprayed skillet, brown both sides of chicken.
Sauté scallions and mushrooms in a separate Pam sprayed skillet. Add to chicken.
Add champagne, cornstarch, cover, reduce heat, simmer for 10 minutes.
You can find more delicious recipes by searching within our blog homepage. Don't forget to fill out the lead form on the right.