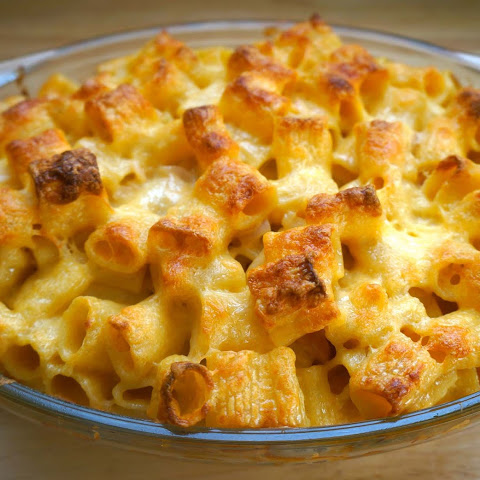 Serves 4
Total Calories: 391 Macros: Carb 35g , Protein 38g, Fat 10g
Ingredients:
2 6-oz. skinless chicken breasts
9 oz. dry macaroni noodles
3 oz. reduced-fat sharp cheddar cheese
3 oz. reduced-fat Monterey Jack cheese
1 1⁄2 oz. American cheese
1 1⁄2 oz. reduced-fat mozzarella cheese
1 cup fat-free milk
1 tsp. white pepper
Directions:
Cook chicken breasts on an indoor or outdoor grill, cut into small pieces and set aside. In a medium saucepan, bring 6 cups of water to a boil. Grate all cheeses and set aside. COOK: Add macaroni to boiling water and reduce heat to medium.
Cook about 10 minutes or per package directions. Pour water and macaroni into a strainer, then return macaroni to pan. Add milk, grated cheeses, chopped chicken breast and pepper; cook over low heat, stirring constantly, for about four minutes or
You can find more delicious recipes by searching within our blog homepage. Don't forget to fill out the lead form on the right.