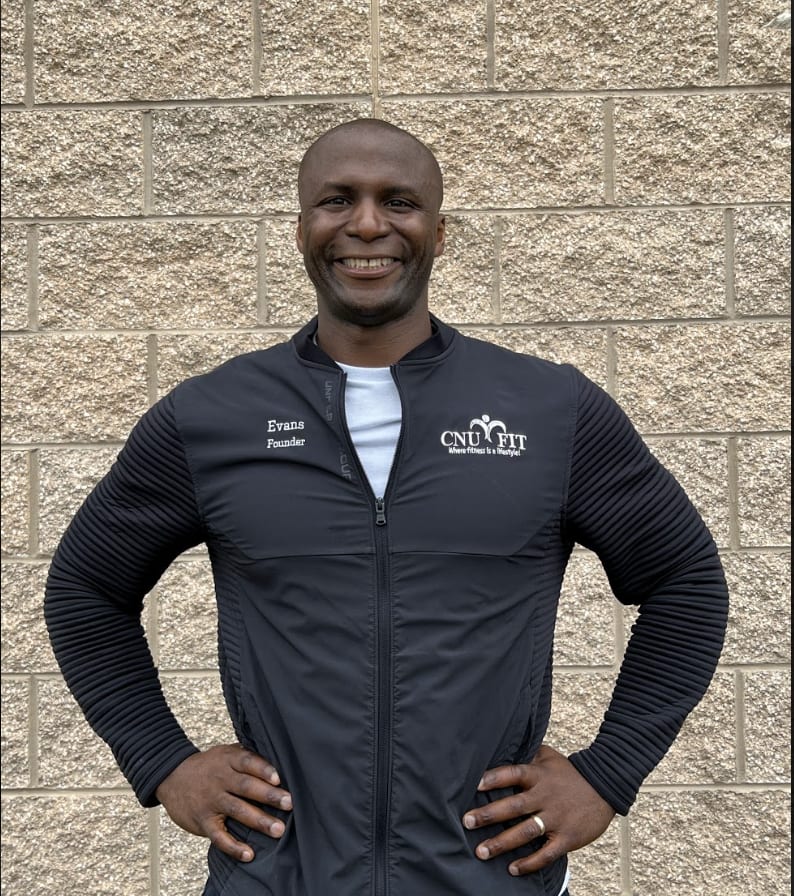 Evans Armantrading Jr
For 5 years in the United States Air Force I struggled with weight. After separating from the military, I worked in sales for two years. Then in 2009, the company I worked for went out of business. It was a very low point that allowed me to face the hard truth that I needed to take care of my health. Though I was confident in life's plan for me, I struggled with being confident in myself because I was uncomfortable in my clothes. I was embarrassed about going to the pool and never thought I could get in shape. I didn't like the gym because I was intimidated by the equipment and I didn't know what to do.
It was the perfect storm. I needed to reinvent myself and when my mentor offered to workout with me and teach me the nutrition I jumped on the opportunity. After applying the techniques I learned about proper exercise and metabolism, I went from over 210 lbs to 174 lbs and from 25% body fat to 7.45% body fat.
I've always believed that God's purpose for me is to help and empower others to be successful, and it was through this experience that I discovered the best way for me to empower people to be the best version of themselves is through guiding others with personal training and nutritional coaching with a focus on the metabolism.
In order to bring this passion to our clients, we believe in creating a non-intimidating atmosphere with privatized coaching that is customized to the individual's needs and goals. This system ensures you are never alone in your journey: you will always be in touch with a coach that provides support and accountability in order to help you succeed in your goals.
We've also created accountability checkpoints along your journey to ensure you are reaching your milestones.
Since our founding in 2009, CNU Fit has helped over 2,100 individuals, lose over 31,000 lbs. In 2017, we were recognized by Governor Carney as a nominee for Kent County Small Business of the Year, and we were awarded North America's Fitness Business of the Year.
Certifications:
ACSM - Certified Personal Trainer
ACSM - Exercise is Medicine Credential
ACE - Certified Sports Conditioning
NASM - Youth Exercise Specialist
Precision Nutrition - Level 1 Exercise Nutrition
Working Against Gravity - Certified Nutrition Coach
Balanced Habits - Certified Food Coach
Total Trainer - Certified Metabolic Advisor
Rock Tape - Certified Functional Movement Taping I & II
Rock Tape - Fascial Movement Taping Blades
Rock Tape - Advanced Instruments Assisted Soft Tissue Certified
FMS - Functional Movement Screen Certified
FMS - Corrective Exercise Certified
FMS - Capacity Screen Certified
Stretch*d - Level 1 Facilitated Stretching
Stretch*d - Level 2 Facilitated Stretching
Barbell Rehab
- Post Operation Strength Training