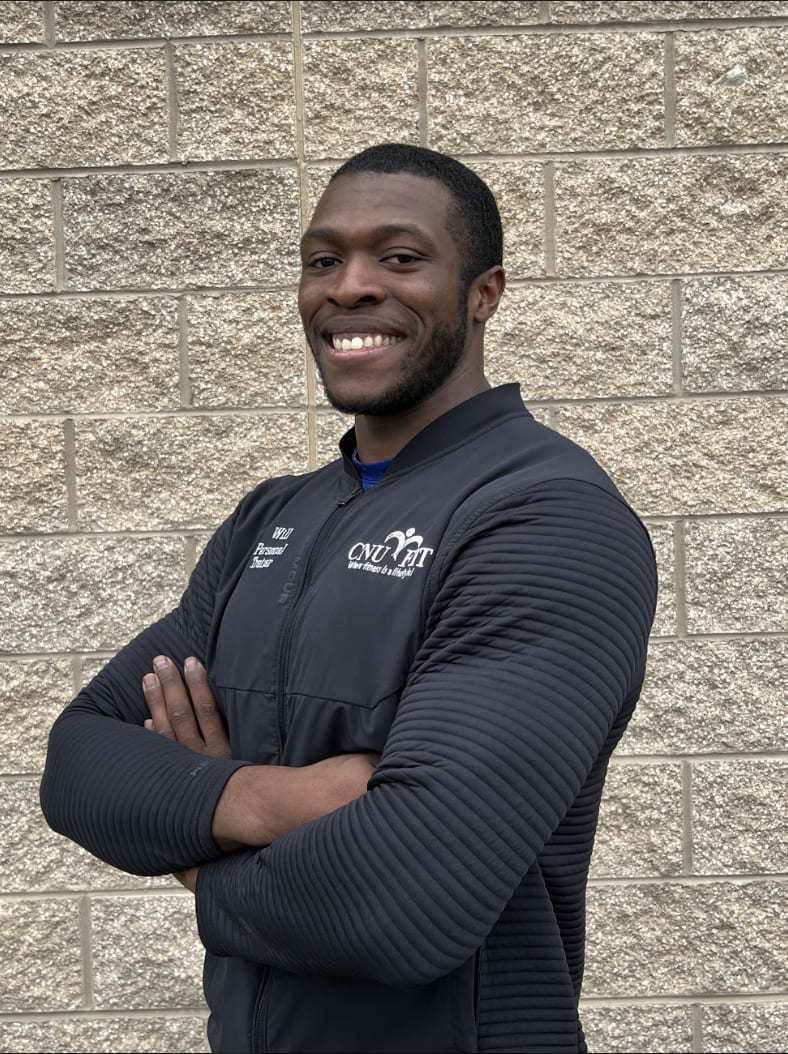 Will Scott
Before I decided to follow fitness and health as a career path I was an athletic kid who was into sports and lifting weights. I had always liked the idea of being able to train people to become healthier but wasn't quite sure where to start. I was inspired by the thought of being able to help people achieve their fitness goals and help better people's lifestyles.

I'm so passionate about serving others because I do genuinely enjoy helping people and I know not everyone is as fortunate to have good health. I want people to know and understand that it is never too late to make a change and better their lifestyle. To know that I've positively impacted not just someones health but also their life makes me feel great inside.

In order to pursue this passion, I decided to get a degree in Exercise Science from Delaware State University. For my senior year, I was required to do an internship and actually chose CNU Fit based on the opportunity to work with many different types of clients and to really gain experience. It was one of the best decisions I could have made because I ended up being offered a job at the end of my internship.

My favorite aspect of being a part of the CNU Fit team is how special and unique what we do is. No one does what we do, the way we do it, and being a part of an elite team that challenges me to grow and get better is something that will stay with me for the rest of my life. I'm excited to continue to make an impact on our clients' lives and help them become the best versions of themselves.

Certifications & Degrees
BS in Exercise Science from Delaware State University
Certified in Soft-Stretch Release Technique