Personal Training In Dover Will Help You Reach Your Fitness Goals! Sign Up Today!
Make no mistake — this isn't about just getting in a few training sessions. This is about living your best life!
We get it. You value your health but don't know what to do at the gym. And you're busy! Between family and professional commitments, it feels like there are not enough hours in the day. You don't have time to mess around with fitness and nutrition programs that don't work. You've been-there-done-that with programs that aren't tailored to your needs and leave you unmotivated to continue, injured, or with little results.
You need something different. You can't stand the typical overcrowded and intimidating "gym" setting. That's not for you. And you don't just want another one-size-fits-all fitness class or new fad routine by some self-proclaimed guru.
Perhaps it's been a while (or a LONG while for some of us) since you've really followed any fitness program but you know you need to get started.
If this sounds like you, you're in the right place.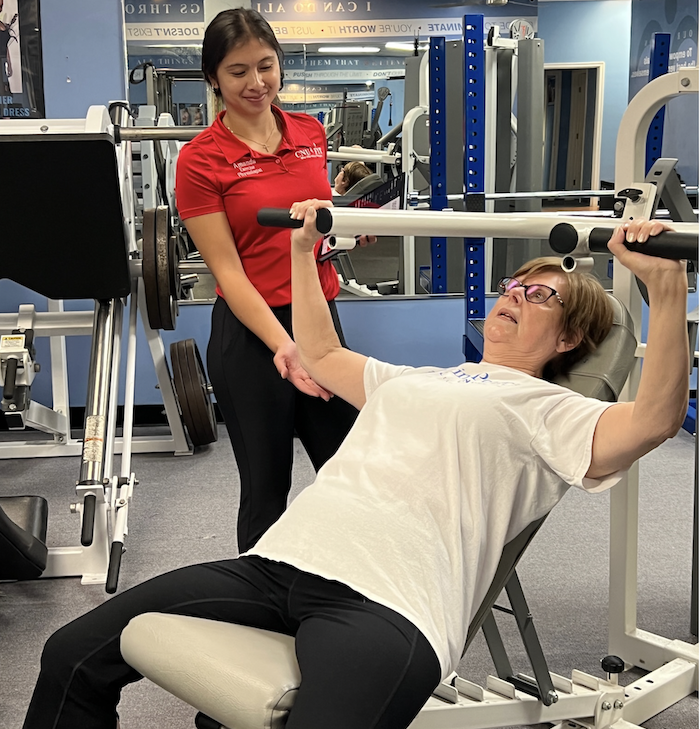 CNU Fit is Kent County's top transformation studio for busy professionals to lose weight, increase their energy, and fit their clothes better. We've been in business for the past 10 years, and during that time we've helped over 2500 people lose over 35,000 lbs.
Most big box gyms and large group classes hand out cookie cutter workouts. They have zero experience training people with limitations, pain, and chronic diseases and consequently fail to get client results. At CNU Fit we do things differently. Our training programs are custom designed to increase mobility and speed up your metabolism so you can lose weight and keep it off long-term.
PERSONAL TRAINING PROGRAMS DESIGNED FOR YOU right here in Dover!
100% customized programming: one thing we've learned throughout the last 10 years is ONE SIZE DOES NOT FIT ALL. Everyone's body needs different things and everyone starts in a different place. Because of this every single one of our clients has their own personalized program suited towards their needs, goals, and abilities.
Tried everything or nothing? Don't want to chase another fad diet that will leave you regaining the weight you lost and more, then we should talk. Our nutrition coaching program is perfect for anyone who is ready to speed up their metabolism. Led by a team of registered dietitians, we focus on ensuring you get the right foods, the right amounts, the right combos, and the right timing. No more counting calories or scanning barcodes!
We specialize in chronic pain, injury, and disease: We've worked with over 2500 people helping them reach their goals; from amputees, to people with heart diseases, diabetes, and prior injury we know how the body works and how to help you no matter the challenge.
IN-AND-OUT IN UNDER 1HR: You're busy, so the last thing you want to do is spend over an hour in the gym trying to figure out what is best for you. With us, we will challenge you through appropriate strength training to help you burn fat, tone up, and improve your strength and mobility. We eliminate the guesswork with our expert guidance so that you can lose weight and feel like you again.
SCHEDULING FLEXIBILITY: We know that schedules can get crazy between work, home, and social commitments...which is why everything we do is 100% scheduled based. The best part? You get to choose your schedule. Whether we put you on recurring appointments with a personal trainer so that you have extreme consistency, or you change your times from week to week based off of your schedule, with an appointment on the books you will be able to fit your health in conveniently.

Get Started With A Personal Trainer Today in Dover!
To get started simply fill out the short form on the side of this page. We can't wait to meet you!
Our Personal Training Sessions Are Located In